Having Banned the Burqa, French Now Ban Les Veggies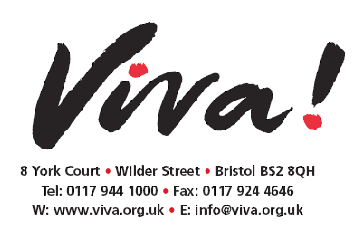 Le communiqué de presse de Viva!, qui a été envoyé à tous les médias anglais (source).
19th October 2011
Having Banned the Burqa, French Now Ban Les Veggies
THERE will be no meat-free days in French Schools for six million children following a new decree from the French Government – all school students will have to eat meat if they want lunch at school. Taking a packed lunch is not an alternative as they are also banned.
Following a law voted in last year, the French parliament has issued a decree (October) that it is forbidden to serve vegetarian meals to school children and that some animal products – fish, dairy, meat or offal – must be used in every meal. The ban will shortly be extended to kindergartens, hospitals, prisons, colleges and old people's homes. There is no opting out and so eating animals becomes a legal obligation in France and the only alternative is to starve.
French agriculture minister, Bruno Lemaire, said in January, 2010, that the Government's aim for nutrition was to defend the French agricultural model and counter initiatives such as those by Paul McCartney and Viva! calling for a reduced consumption of meat. The Government claims, against a battery of science proving the opposite, that the measures will improve the quality of meals served in schools because a balanced diet is impossible without animal products. "At the same time that a 100-year-old, life-long vegetarian man runs a marathon in Canada, the French Government decrees that a vegetarian diet is inadequate", say Juliet Gellatley, director of vegetarian campaigning group, Viva! "France must be the only country in the world where the health authorities have given up reading scientific research. Whether it is the BMA, American Dietetic Association or the World Health Organisation, the findings are identical – animal products are at the heart of the degenerative diseases that kill most people in the West whilst plant-based diets reduce disease risk and extend life. It is the best start in life a child could have
"This is such an assault of people's freedom of conscience and freedom of choice that it drives a coach and horses through the supposed ideals of the European Union – by one of its greatest supporters. It is so extraordinary, so Hitlerian, that it is difficult to believe. Having done it in their own country, we'd better all look out because the next thing will be an EU directive banning vegetarianism along with crooked cucumbers and crosses.
The decree can be read in French at http://tinyurl.com/DecretCantines. A French-led petition against the decree can be read in English at http://www.icdv.info/. For further information contact Juliet Gellatley or Tony Wardle on 07594 943222 or 07864 687057 or 0117 944 1000.
---
---
Publié le samedi, octobre 22 2011, par icdv dans la catégorie : English - Lien permanent